A Bit About Us
Holy Mackerel was launched in 2002, and is run by sisters Sarah & Katie – you'll find Sarah's husband Wyn running our warehouse (Wyn's man-cave!). We love cards, cats and cream teas, though not necessarily in that order, and we're based in sunny Pembrokeshire, although Katie works (very) remotely from the brilliantly named village of Beer in Devon! We're sometimes helped out by our entourage of cats – Samson the troublemaker, Maggie the kissing cat, and Ash, aka the Beast of Bodmin. Their little paws aren't so good for typing orders, so the company tortoises, Timmy and Pepper, are usually focused on the admin side.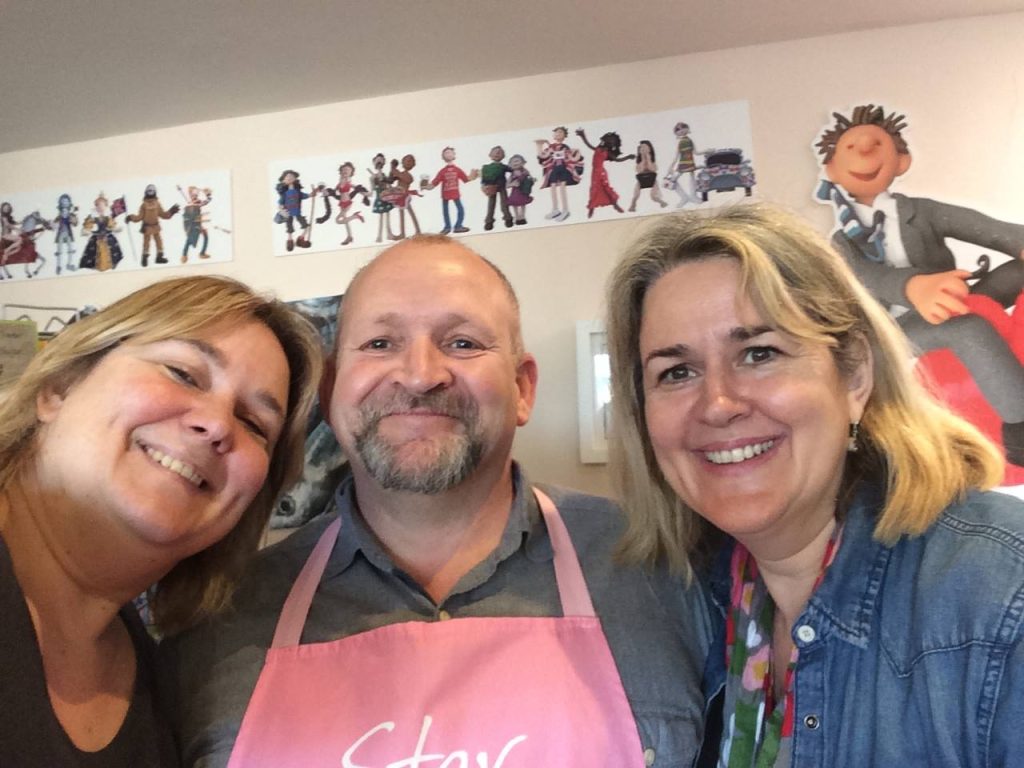 Our Products
We started out as greetings card publishers, and thats still the core of our business, selling to card and gift shops, garden centres, galleries, bookshops and department stores across the UK (and overseas too!). We've now got lots of gifts too, so our warehouse is a real Aladdin's cave of lovely stuff! We're known for our fun and quirky house style, and we like to think we have something for everyone and every occasion amongst our range of over 2000 products.
We're proud to say that all our cards are printed in the UK, on board from sustainable sources, and that our card bags are either corn starch or have an additive that allows them to biodegrade in landfill! We use paper tape, and paper offcuts to protect our parcels – if you find bubble wrap in your parcel it means we're recycling it from a parcel we've received ourselves!